This rocket was inspired by Art Deco designs and the retro-futurism of 1950's sci-fi. Sleek aluminum panels are glued in place over a base shape defined by lasercut bulkheads and narrow birch plywood spars.
Engine Lighting
The rocket uses a microcontroller to light three "engines," each composed of a 7-LED disc surrounded a 16-LED ring. From a code perspective, this uses a different approach than the last time I created an LED flame effect. This prop depends on code written by Mark Kriegsman, and I've shared my version in pubic gist here.
Porthole lighting
I thought simple illuminated portholes may be a little bland on a prop this size, so I made small panels to create some "screens" and subtle blinking lights you can see inside the rocket.
These are mounted deep enough to give a nice parallax effect through the softly frosted plastic portholes.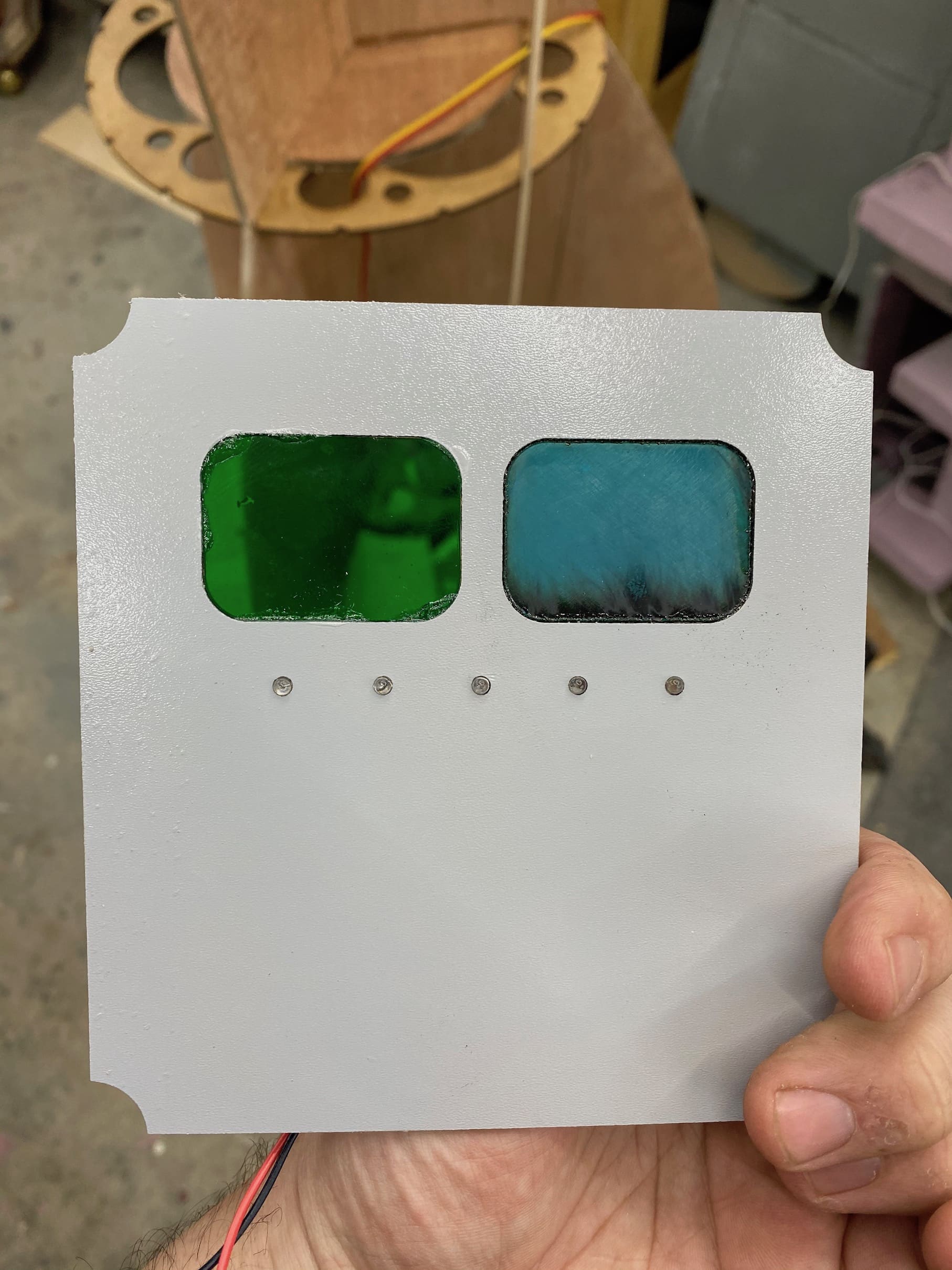 Fabrication